Keeping alive without Android: Huawei's Hongmeng OS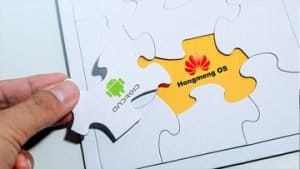 Business is business! It is not about the bottom-line growth; at least amid crises times; it's just about the survival … to be or not to be …. to sink or to float.
That's what was reflected with Huawei reaction to the Google announcement, to stop future support for Huawei smartphone devices; and that it will support the current users only.
Google had taken this movement upon the US federal government decision that was signed by Donald Trump that would be prohibiting U.S. companies from  using information and communications technology equipment from entities that are considered a national security threat, with the declared entity list included the Chinese giant Huawei and more than hundred of its related firms and branches.
In a quick response Huawei had made several steps among the three bold ones are:
Announced that all future Huawei smartphone shipments will be supported by its own operating system: Hongmeng OS.
Registered the trademark, as shown by the website of the China's Trademark Office of national intellectual property administration.
Reactivated its own Huawei App gallery, which was already there and with more than 50 million active users.
But in fact, the story is not that simple, with Google is just the start and several companies including European ones also. Which means that Huawei will end up with a situation where it cooperates only with Chinese firms.
The situation is still evolving, with lots of updates that are occurring around the clock, including political negotiations between both the Chinese and the USA governments.
However, Huawei demonstrated the flexibility and ability to respond with a "plan B" that may not help to continue a such leading player (Huawei sales surpassed apple in Q12019); but their "plan B" will surely help them to survive.