In a Wake of the Cambridge Analytica Scandal: Facebook Suspended Tens of Thousands of Apps (Q&A)
Facebook said in a blog post that it had investigated millions of Apps since March 2018; and although these investigations is a still-in-progress process, but to date there are tens of thousands of the investigated Apps have been suspended for a variety of reasons.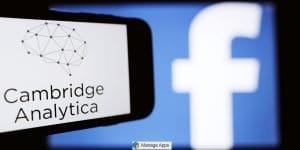 A comprehensive view of this update is provided over this quick 5 Q & A:
1. Who undertook these investigations?
Facebook leaded the process and that has involved hundreds of people: attorneys, external investigators, data scientists, engineers, policy specialists, platform partners and other teams across the company
2. Which Apps are in Question?
The initial investigations included millions of Apps based on three main factors:
How many users use the App?
How much data the App could access?
Does the App show potential abuse of Facebook policies?
3. How many Apps Are Suspended?
When an App shows signals of concern according to above mentioned factors, more intensive examination is conducted. This includes:
A background investigation of the developer
A technical analysis of the app's activity on the platform.
Upon the results, a range of actions could be taken from requiring developers to submit to in-depth documentation, to suspending an App or even to take a legal action (e.g. law suit against  LionMobi and JediMobi).
In total; tens of thousands of Apps – associated with about 400 developers – have been suspended.
4. What are the implications for developers?
App developers are vital part of the Facebook ecosystem, but as a developer you need to pay attention for a three main issues may put your APP on fire:
Apps that provide minimal utility for users, e.g. personality quizzes.
Apps that request for users' personal data unless it's used meaningfully to improve the quality of users' experience
Apps with no clear privacy policy that explains to users how their data would be used to provide them that experience.
5. Why, at the bottom line, is Facebook carefully reviewing Apps?
It was an expectedly set of actions upon the Cambridge Analytica scandal, as the company is now seeking to improve its privacy safeguards and its image keeping in mind two main factors:
The fact that Facebook was fined £500,000 for this scandal.
Overwhelming fears before the 2020 elections.