Facebook New Libra Cryptocurrency: the 5 Questions you Shouldn't Miss
On 18 June 2019, Facebook had officially announced plans to launch libra, a new global cryptocurrency powered by blockchain technology. The currency will be available in a digital wallet through Messenger, WhatsApp and as a standalone app called Calibra.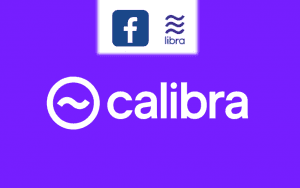 The story behind Facebook's new currency is full of details that are still evolving. It seems one of the stories that can't be got in full! But, here's three five questions you can't miss its answers:
1. Is it really a Facebook currency?
No! it can be considered a Facebook led currency. In fact; it It's not about Facebook only, it's backed with an association that includes 28 companies and nonprofits who are global leaders cross the financial, e-commerce, tech and telecommunications industries. Each founding member had paid a minimum of $10 million to join and become a member of the Libra Association council and to take a part in governing the new digital coin.
2. What is Facebook business model to make money with Libra?
Facebook has created an independent subsidiary called Calibra that will manage all Libra developments and transactions for the new currency users. After WhatsApp, Messenger and Instagram; Calibra is considered the next breakthrough for Facebook. The new application is announced to be a almost fee-free application, so users won't be paying big amounts of fees for money transfer services. But there'll be lots of other revenue streams that may monetized including loans, credit, in addition to business transactions like ecommerce.
3. What is so different in Libra than other cryptocurrencies?
With Bitcoin is the main benchmark here; it can be easily figured out that Libra will be started from a very different starting point. The awareness is already there but with limited usage, and also with Facebook having enormous users base who are also potential users of the new currency when officially launched.
A second big difference here is that it's planned to be a stable currency backed with real assets basket of bank deposits, short-term government, international currencies, including the dollar, pound, euro, Swiss franc and yen.
4. How will users be able to use Libra?
This is also a key differentiation of Libra as a cryptocurrency. Basically, a user needs to need a government-issued ID to sign up for an account on Calibra App. that would be available in the App Store and Google Play and alsofrom inside both WhatsApp and Messenger apps. Then the user can go cash in a local currency, get Libra, spend them like dollars without big transaction fees.
5. Why Libra is being politically in risk?
On the political side of things; Libra is somehow a flag of Facebook's ambitions to create a quasi-nation state ruled by mostly corporate interests! That's why several political leaders have shown opposite interests to the Facebook project. Several reports are there showing French Finance Minister, Bruno Le Maire, has invited the Group of Seven central bank governors to form a task-force and "prepare a report on Facebook's project for their July meeting. His concerns include privacy, money laundering and terrorism finance".
In USA, the House Financial Services Committee had released a statement arguing that Facebook should freeze "any movement forward on developing a cryptocurrency".